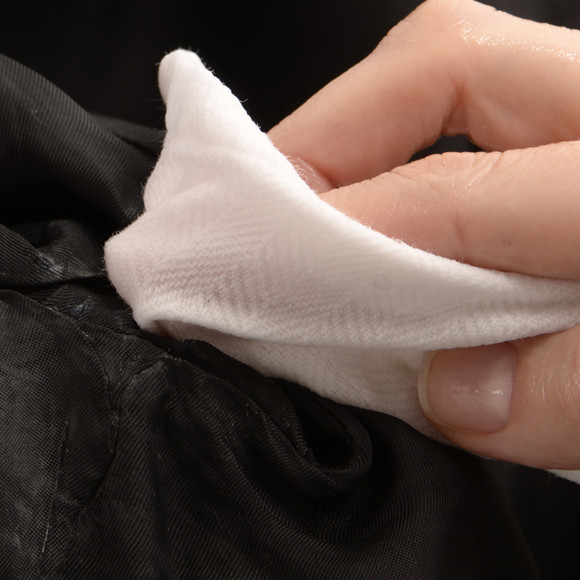 Stains & Laundry
Reduce waste by substituting disposable paper towels with the Lint-Free Cleaning Cloths. Designed for optimal results, this eco-friendly cleaning solution can be washed and reused over and over again.
Spot Treat Stains
Spot treat stains on clothing and upholstery with the Lint-Free Cleaning Cloth and the Wash & Stain Bar.
Wet the bar and gently work the lather into the affected area(s). Use cool to warm water for silk and wool, and hot water for cotton and durable fabrics.
Remove soap and dirt with a wet Lint-Free Cleaning Cloth—be sure to remove all soap. Dampen cloth as needed and repeat the process until satisfied.
Iron Delicates
When ironing, it's important to protect delicate items from direct heat and scorching by using a pressing cloth. Lay a
Lint-Free Cleaning Cloth
between the iron and the item for protection.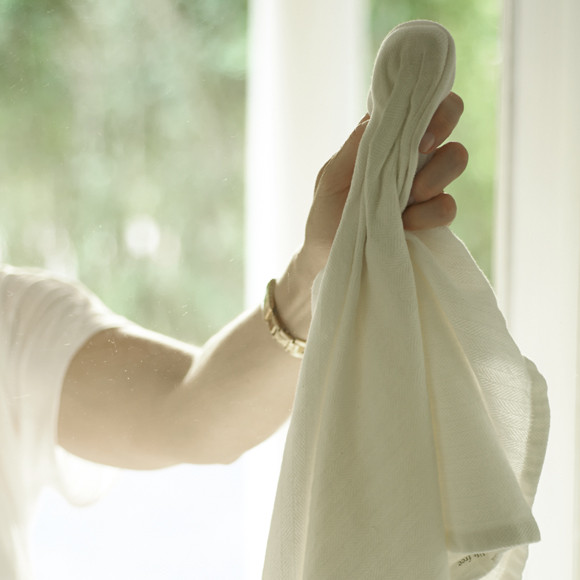 Home Cleaning
Remove Dirt & Dust
Wipe down windows, mirrors, and countertops with the Lint-Free Cleaning Cloth and Surface Cleaner to clean, sanitize, and leave every surface sparkling.
Deodorize Surfaces
To clean and deodorize surfaces, glassware, and household items, wet a Lint-Free Cleaning Cloth with Scented Vinegar. Then wipe away dirt, stains, germs, and streaks. (This will also keep ants and bugs away.)
Dry Dishes & Hands
Remove excess moisture from dishes and hands after washing with the Lint-Free Cleaning Cloth. Apply Apres Laundry Cream to rejuvenate rough, dry skin and condition nails and cuticles.
Buff Tarnished Silver
Wash tarnished silver before polishing with warm water and Dish Detergent. Buff items dry with the Lint-Free Cleaning Cloth.
Deal with Dirty Footwear
Brush off dirt, mud, salt, and debris from shoes with a damp corner of a Lint-Free Cleaning Cloth.
Banish odors by removing liners and placing a Lint-Free Cleaning Cloth, dampened with Scented Vinegar, inside of the shoe. Leave overnight and dry before wearing.